***Currently our 2022 groups for first responders and veterans will look into 2023 start dates. Please feel free to reach out with any inquires and needs while these programs are on hold***
Our Why?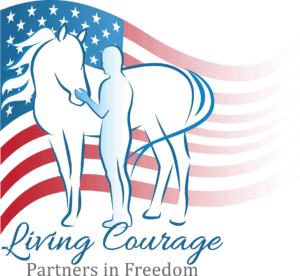 We often take on the identity of our profession. It shapes and forms  our minds, who we are, how we see the world, and how we interact with the world. As a general whole, on some level you (First Responders, Veterans, and Helping Professionals) have to numb what you see or what you do on a daily basis through your job and duty to serve and protect. The way I see it is that this has to happen on some level to protect yourself and protect your loved ones. The other thing I see is how incredibly sad it is that you give so much in your duty and then you have to give so much in your personal life as well. You deserve to get back just as much as you give and to be fully alive in both your duty and your personal life. Although there is still a realistic expectation that what you see and experience on a day to day basis will impact you.
The mission of Renewing Hope Ranch is to serve and support those that serve the public. Through out group "Living Courage: Partners in Freedom" our goal and mission is to help First Responders, Veterans, and Helping Professionals continue to live in courage by becoming more alive and seeking freedom from the emotional confines of your job.
Why Horses?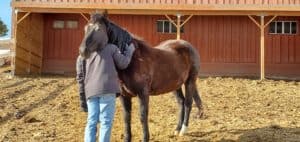 Horses know and live in freedom on a daily basis. They know and choose to only live in the present moment. They know the true definition of what it means to be fully alive. They can be some of life's best teachers if we learn how to turn off what we "believe" or our projections of the world and observe how they connect and communicate with us. Horses are not only one of the most powerful domesticated animals they are also the most gentle and intuitive animals. Horses can read and respond to our emotional facial expressions and our emotional energy. They don't judge or have preconceived notions about who you are or what you came from or what your story is. They take all of you in the present moment. They provide grace, power and most importantly personality into their present experience with us. Horses accept us base on who we are not what we have done in our past.
Who is Living Courage For?
Our Living Courage: Partners in Freedom group is for First Responders, Firefighters, Police, Paramedics/EMTs, Nurses, Mental Health Professionals, nd Veterans. This group is created as both a proactive and in-need group. So whether you are curious and wanting to grow or if you are struggling and feeling completely disconnect (or somewhere in-between), you are welcome in whatever walk of life you are in.
How Does It Work?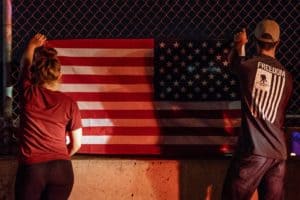 Living Courage: Partners in Freedom group is designed for individuals who want to connect with others in their profession. For those who are tired of feeling alone. The group is structured as a day long intensive from 9a-5p.
The day of, we will meet at the ranch at 9a and begin the full day intensive. We will spend the majority of the day working with the horses and getting to the core of values, courage, connection, and emotional freedom. Lunch will be provided at the ranch. We will finish up the end of the day around 5p.
Cost: $25 (to cover food)/Donation-Based beyond cost of food—we just ask that you put down a deposit to hold your spot. The heart of our work is to truly serve those who serve us and we do not want cost to be a discouraging factor for those who want to participate in a program.
Check out the dates we have available.