Anxiety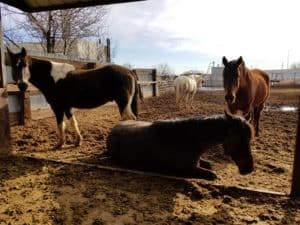 Anxiety can come in so many different forms and can range on scale from very minimal to very extreme. Many times the anxiety that you experience can show up in the following ways in your life:
Your anxiety prevents you from putting yourself out there and taking chances.
It gets in the way of operating in healthy relationships.
You find yourself living in fear and not pursuing the things you want or love.
You struggle to make decisions because you don't want it to be wrong.
Anxiety presents itself as self-doubt.
Your anxiety can result in panic or anxiety attacks.
Social situations are too overwhelming and prevent you from meeting new people.
You could feel the need to be constantly busy.
Your anxiety is not something that has to run your life anymore. The most common fear of no long being anxious is "how will I get anything done?". There are healthy levels of anxiety because anxiety can be a motivator. It can help us make the smart choice in given situations, but living with an over abundance of anxiety can impact personal health, relationships, and life-satisfaction. Allowing anxiety to run the show puts you in a position of burn-out and exhaustion. You can learn to run the show while allowing healthy amounts of anxiety to motivate us to accomplish the things we want and need to accomplish.